Complete Substation Automation Systems: Protection, Control, Telecommunicaciones & Metering IEDs for electric substations
# SAS # IEC 61850 # Renewables Integration # Digital Substation Systems

References-2018
A quick view of some Success Stories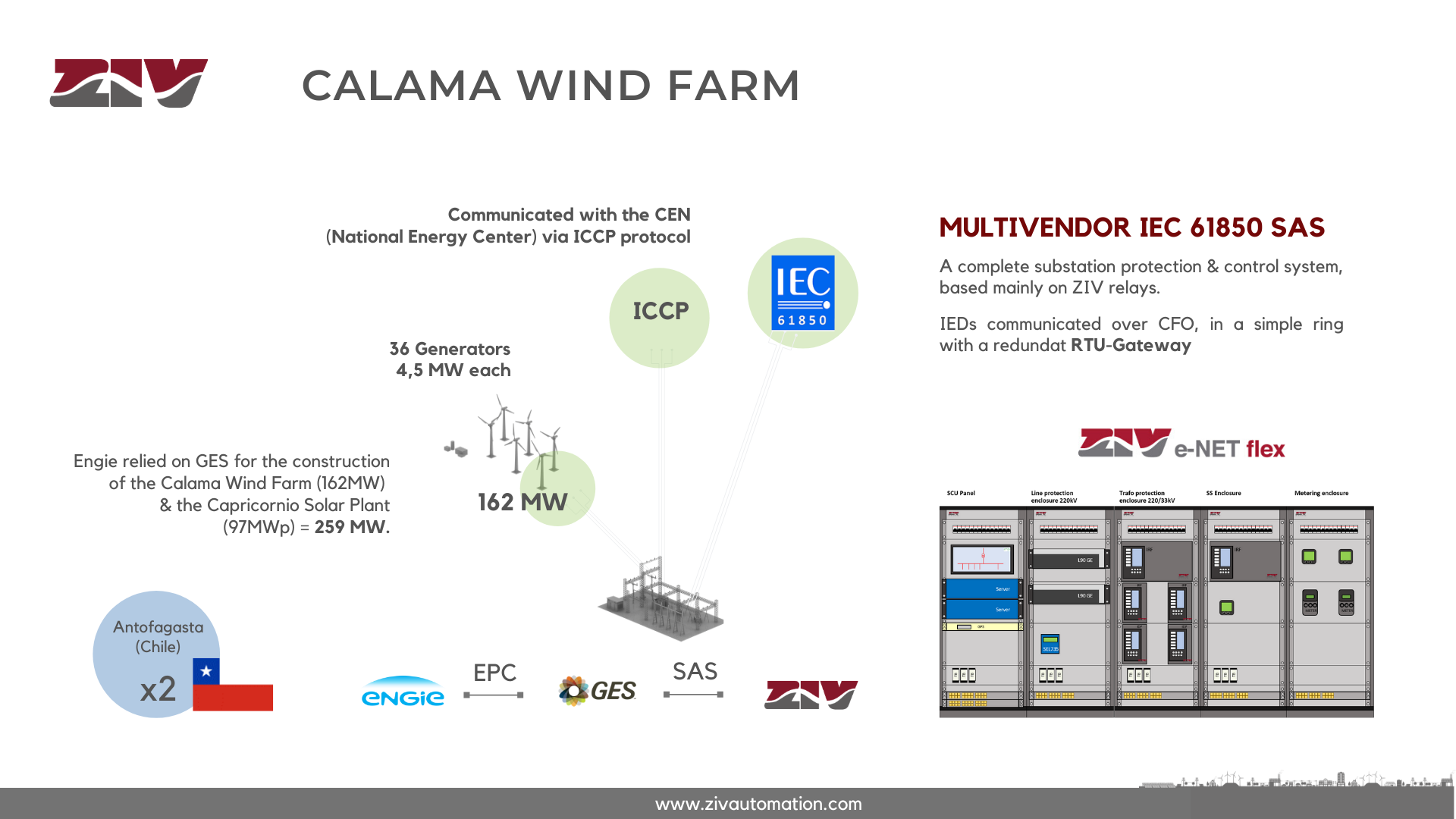 ZIV supplies its latest technology in Protection and Control Systems to GES in Chile. A system based on "ZIV e-NET flex" cybersecure relays, communicated with the CEN through ICCP protocol.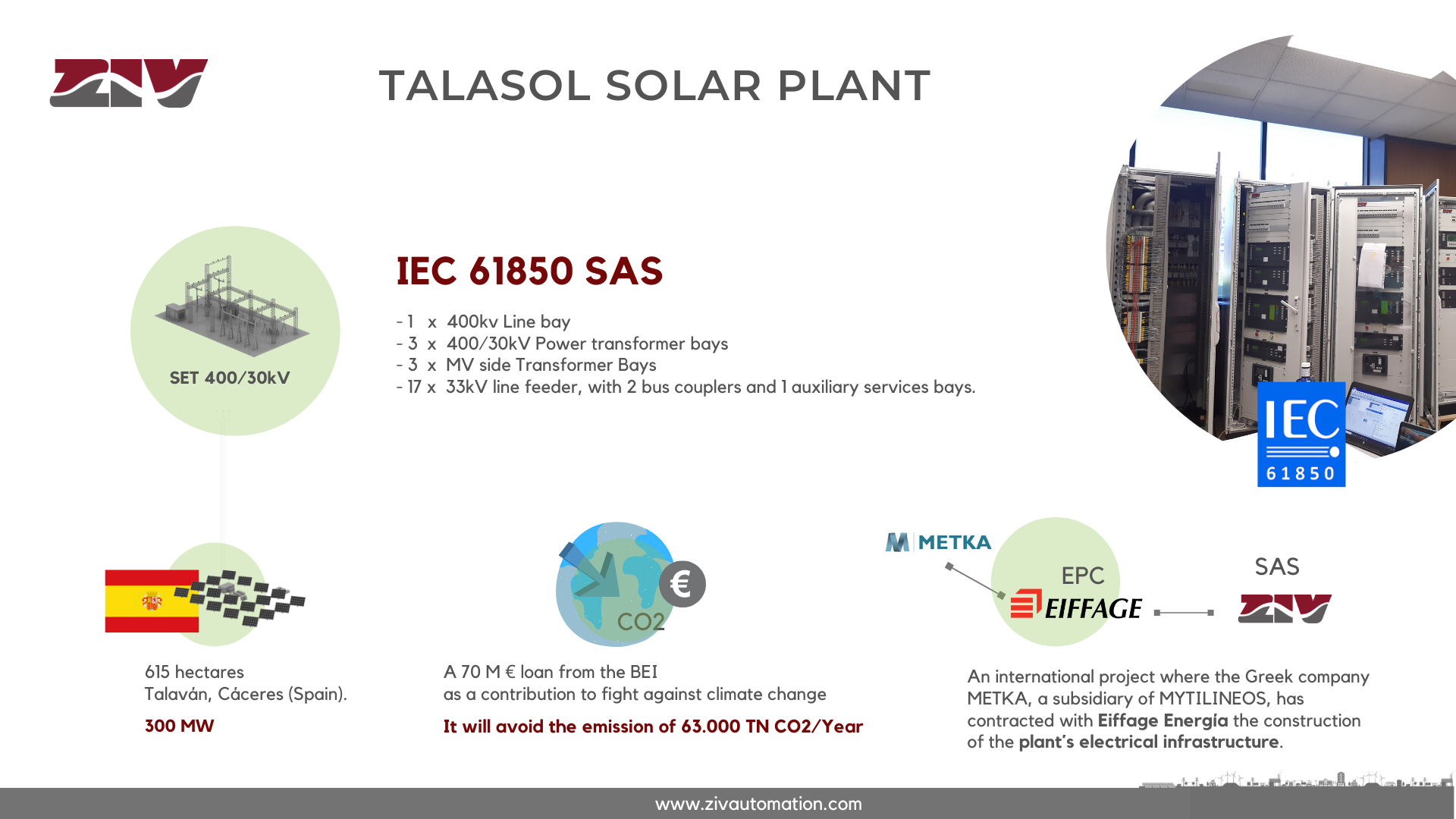 ZIV has been awarded a contract for the supply, configuration and commissioning of the Protection, Control and Communications systems of Talasol Solar Plant Substation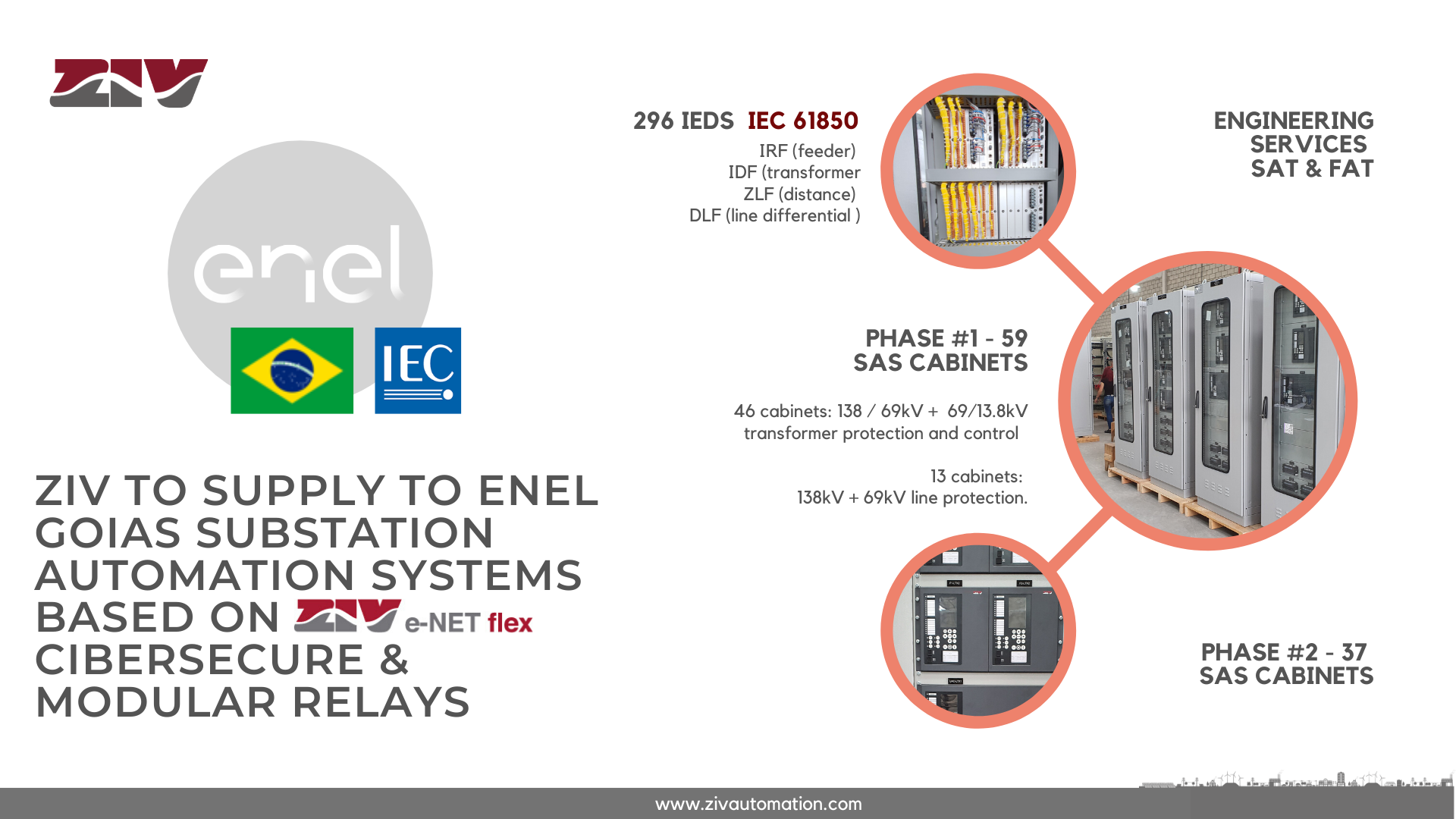 ZIV to provide ENEL Goias (Brazil) with over 100 substation equiped with ZIV e-NET flex cybersecure and modular IEC 61850 relays.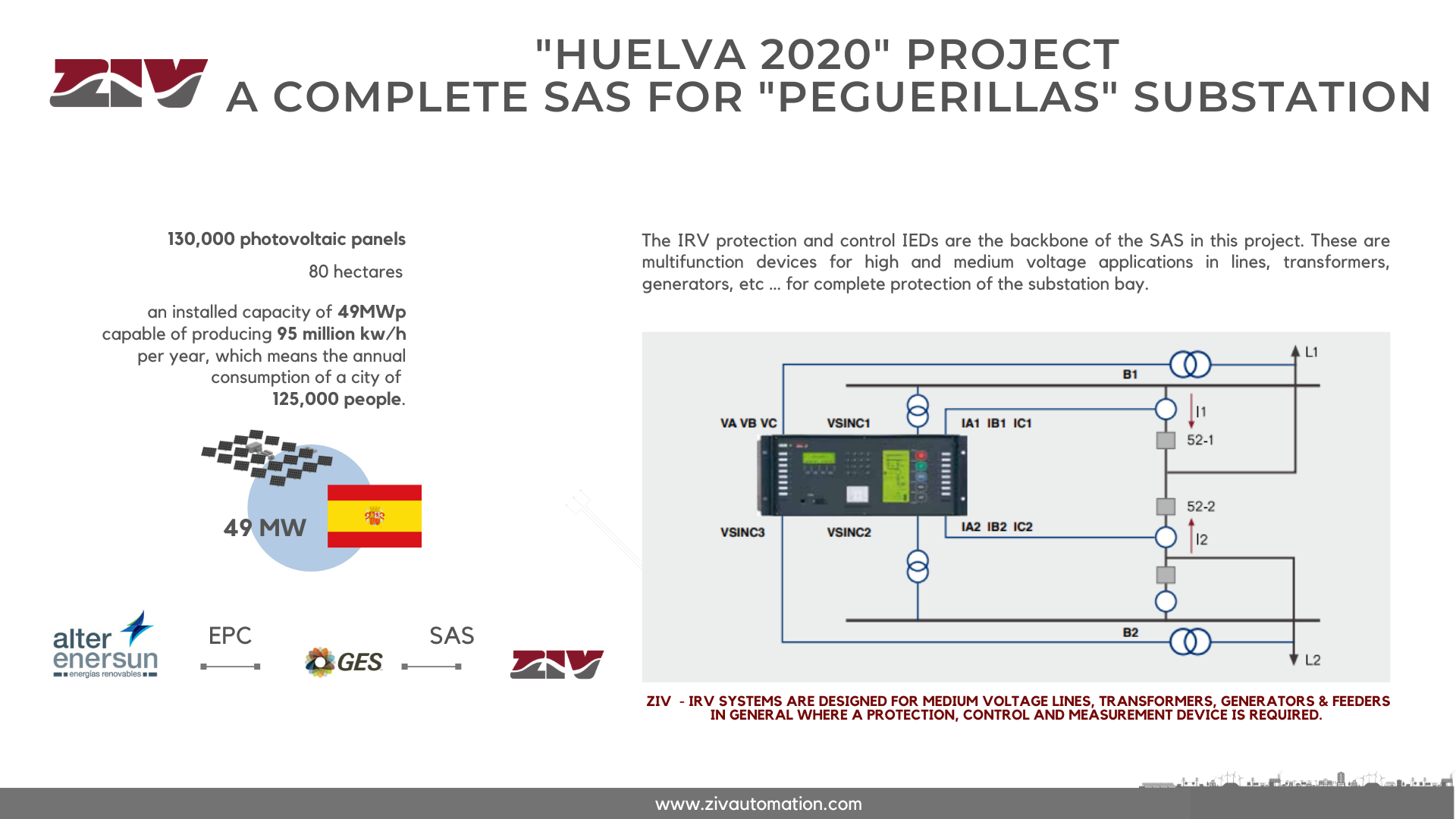 It is estimated that it will reduce CO2 emissions by 100 million tonnes per year. Alter Enersun already has permits for an extension of another 50 MW, which will be built during 2020. GES was responsible for the engineering, procurement and construction of the plant where ZIV provided the substation automation systems, plus the commissioning and enginneering services
Listed cases