The protection and control panels for Enel Group at "Conceição de Macabú" and "Piabanha" substations have been successfully commissioned.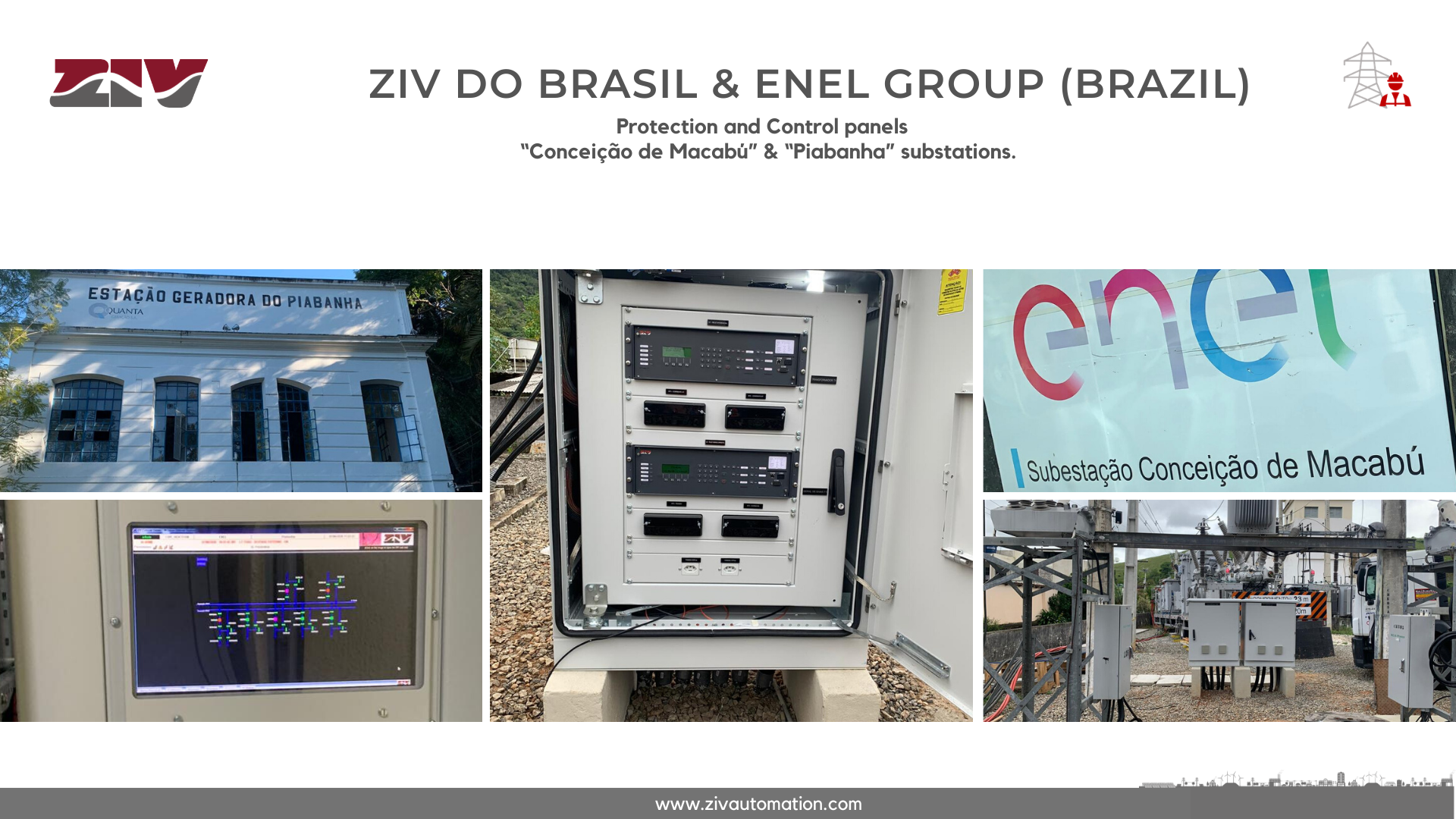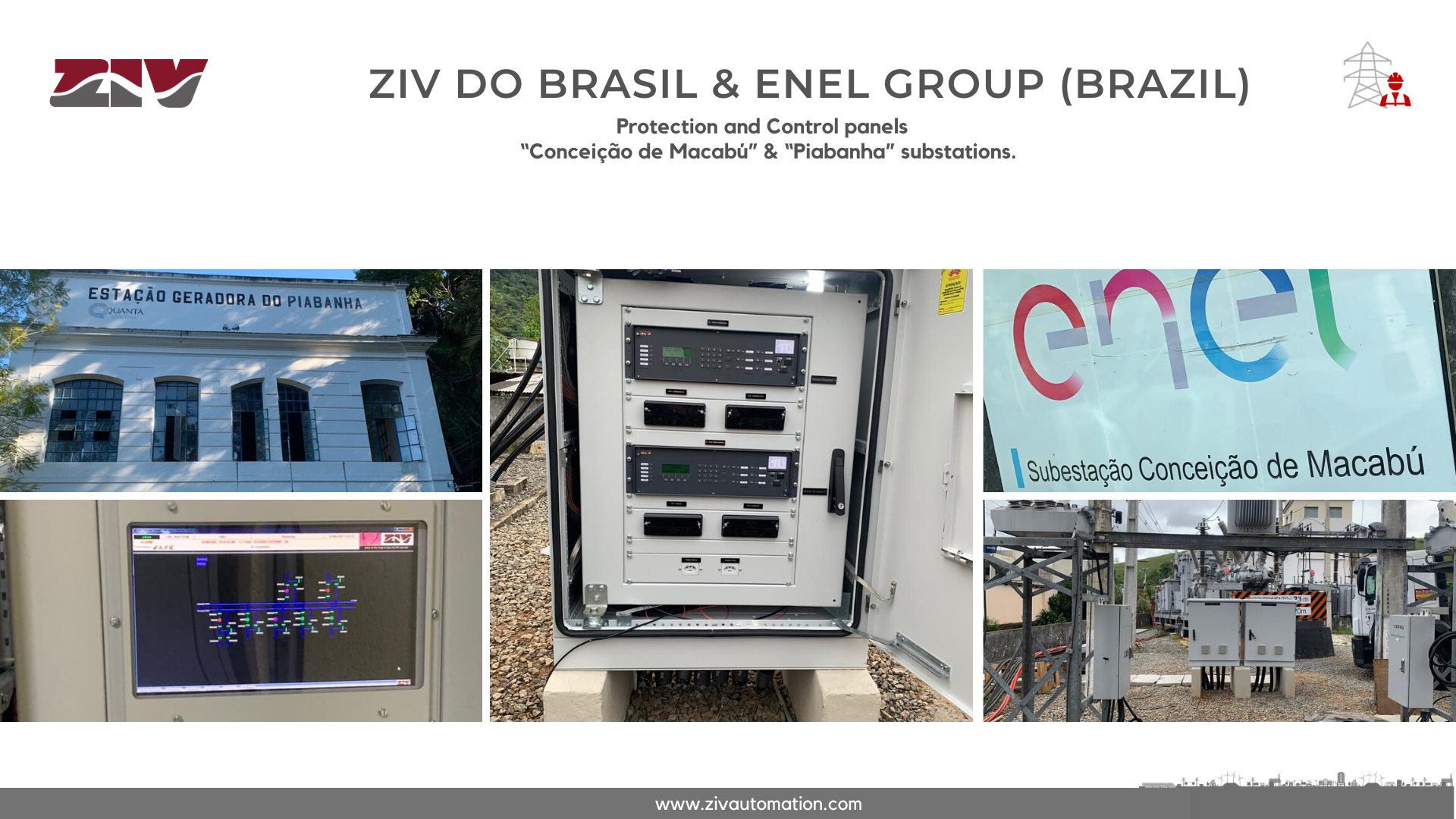 Location: Rio de Janeiro, Brazil
Substation: SET Conceição de Macabú, SET Piabanha
Client: Enel Group
Substation Automation System: ZIV
ZIV do Brasil
Both SAS are part of the scope of a contract with Enel Rio de Janeiro to equip 4 substations with ZIV Substation Automation Systems. The ZIV "V" family protection and control relays have been integrated in HMI panels and Bay Protection panels, being the second installed in small outdoor cabinets.
ZIV do Brasil is also working with Enel Distribuição Goiás, formerly Celg Distribuição S.A, in the State of Goiás for the supply of over 59 protection and control panels with ZIV e-NET flex relays. A complete range of IEC 618590 compliant cybersecure and modular protection relays for T&D systems.
About Enel Group Brazil
Enel is the largest private company in the Brazilian energy sector and play a leading role in developing renewable energy sources in the country. It is present throughout the energy chain operating in generation, transmission and sales as well as energy solutions. Through four distributors in the states of Rio de Janeiro, Ceará, Goias and São Paulo, Enel brings energy to around 17 million residential, commercial, industrial, rural and public sector customers.
https://www.enel.com.br/en/about-us/a201611-enel-in-brazil.html