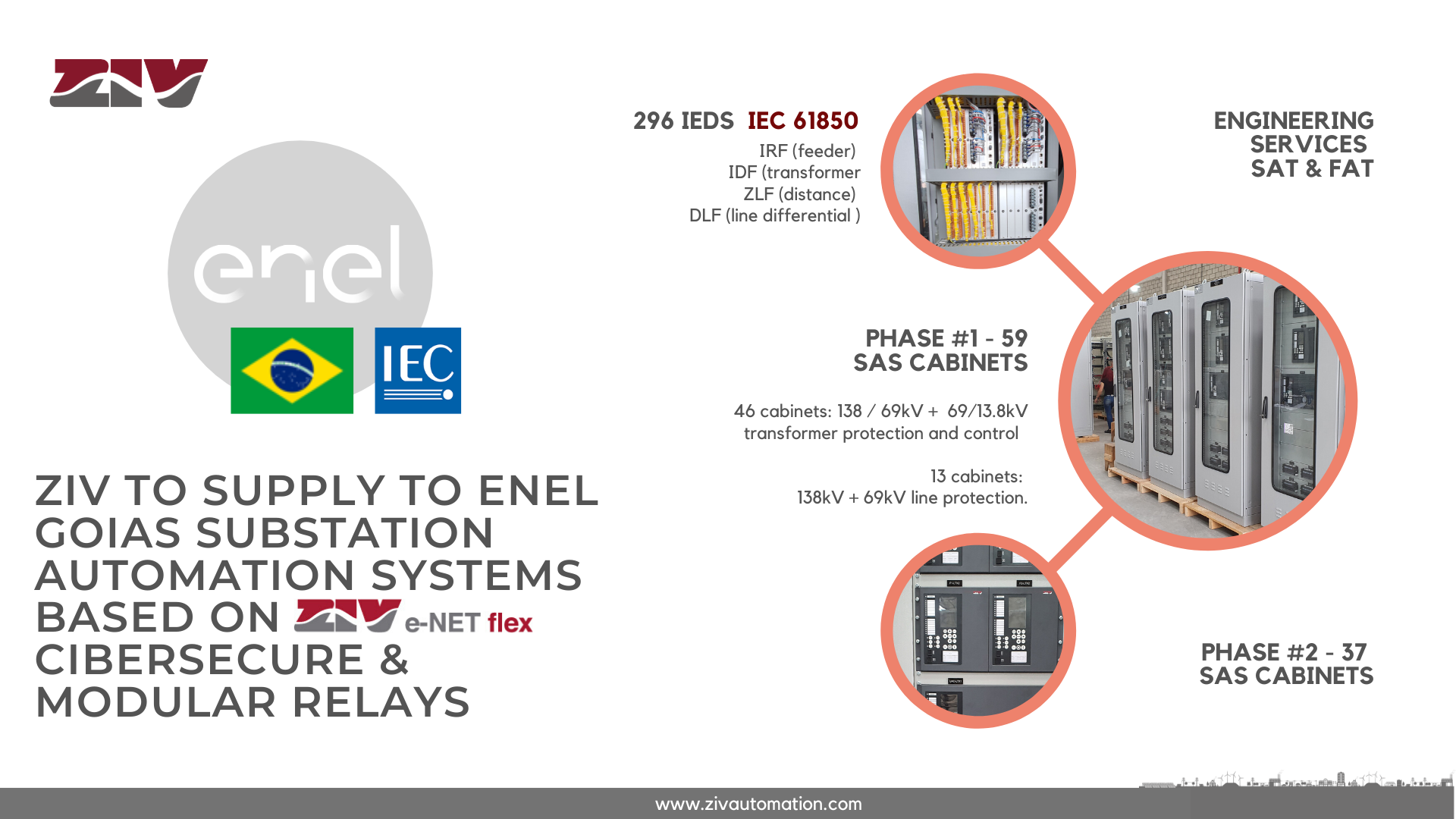 The first phase of the Enel Distribuição Goiás project will conclude with the delivery of 59 protection & control cabinets.
Location: Brazil
Substations: SE Anápolis Universitário, Campinas e Atlântico.
Client: Enel
Substation Automation System: ZIV
The first 11 ZIV SAS cabinets have been successfully delivered accomplishing on time the initial goals of phase 1.
Transformer protection and Line cabinets
Phase 1: #46 + #13 cabinets
46 x 138 / 69kV and 69 / 13.8kV transformer protection and control cabinets and x 13 138kV and 69kV line cabinets.
Phase 2 #37 cabinets
The contract also foresees an additional 37 cabinets for the year 2020, and the total number of IRF, IDF, ZLF and DLF relays foreseen in the whole project totals 296 relays.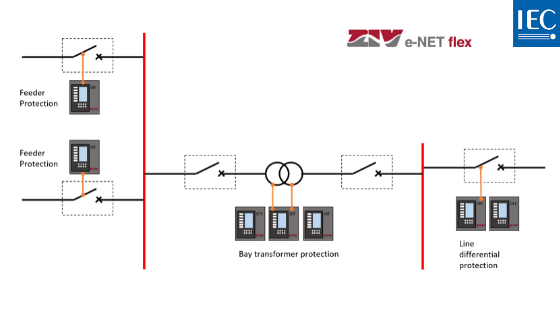 General characteristics of the "ZIV e-NET flex protection & control relays":
About ENEL Goias
Enel Distribuição Goiás, formerly Celg Distribuição S.A. and subsidiary of Enel Brasil since 2016, is a Brazilian private power distribution company founded in 1956 and operating in the State of Goiás from its head office in Goiânia, which serves 2.8 million commercial, industrial and residential clients.