Join us at ENLIT 2022 & discover  our 20 minutes webinars if you are not travelling this year.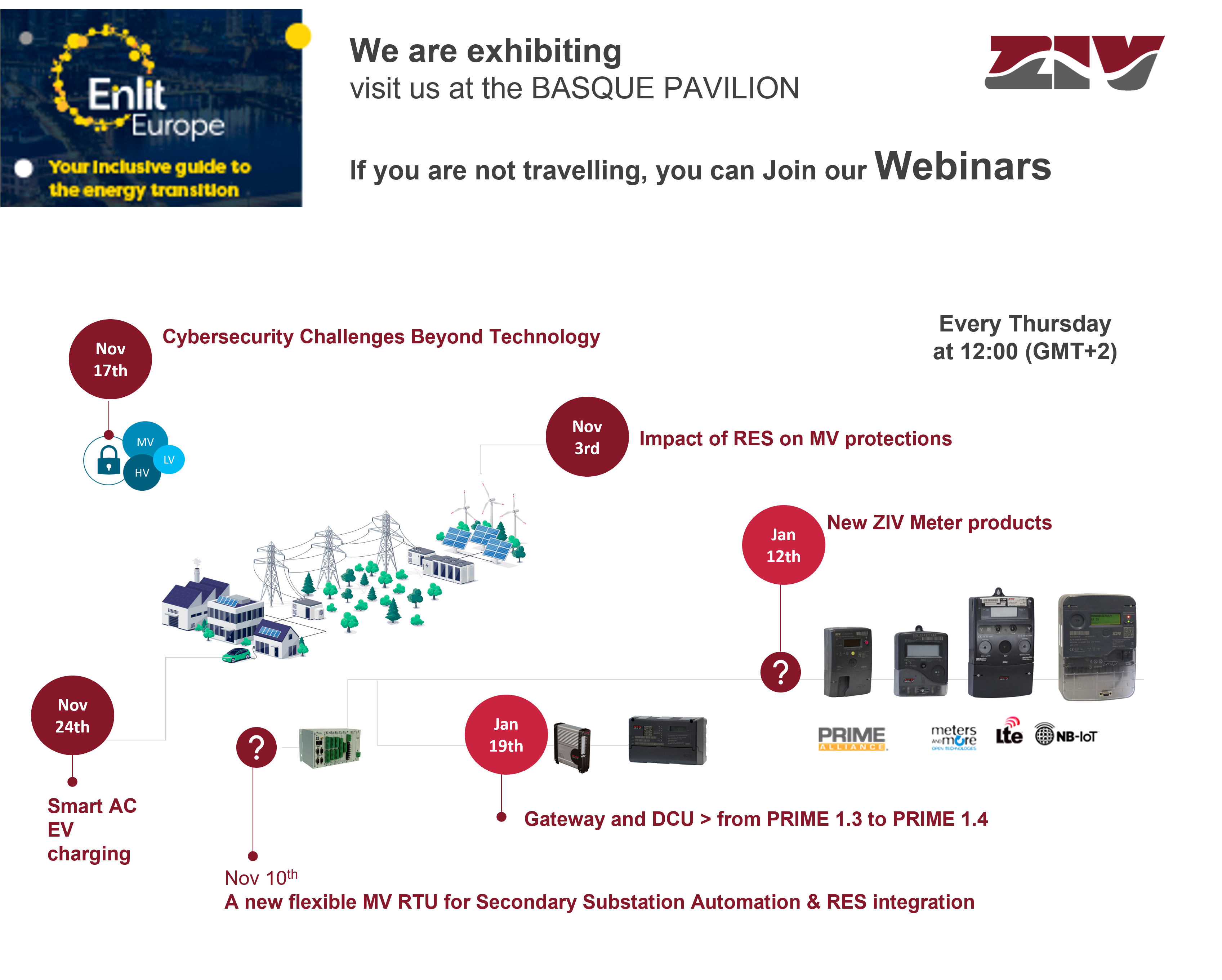 Get a free pass for the exhibition and a 25% discount on delegate passes here
One more year we will be happy to welcome you to our stand 12.1.C20 to show you a complete, interoperable and standard based solution portfolio from the pioneer company in large metering rollouts.
Join our 20 minutes webinars before and after the ENLIT conferences to debate about market trends, technologies & solutions.
We are immersed in an energy transition process that requires agile solutions and a great knowledge of the electric networks. We want to share with you the knowledge in smart grids developed in ZIV over the years. Join us in these series of 20 minutes webinars focused on solutions for medium and low voltage systems, cybersecurity, meters, EV charging solutions, etc… Every Thursday at 12.00 (Madrid).
Register now – click on the links below!
03/11 Impact of Renewable Energy Sources on the Protection of MV Distribution Networks 
10/11 A new flexible MV RTU for Secondary Substation Automation & RES integration 
17/11 Cybersecurity Challenges Beyond Technology
24/11 Smart Charging > Do you want to know how ZIV applies its knowledge in smartgrids into the EV chargers?
12/01 New ZIV Meter products 
19/01 Gateway and DCU > from PRIME 1.3 to PRIME 1.4