Ven a visitarnos a la feria, y si no viajas, únete a nuestros webinars para conocer lo último en tendencias, soluciones y tecnología para redes de MT y BT.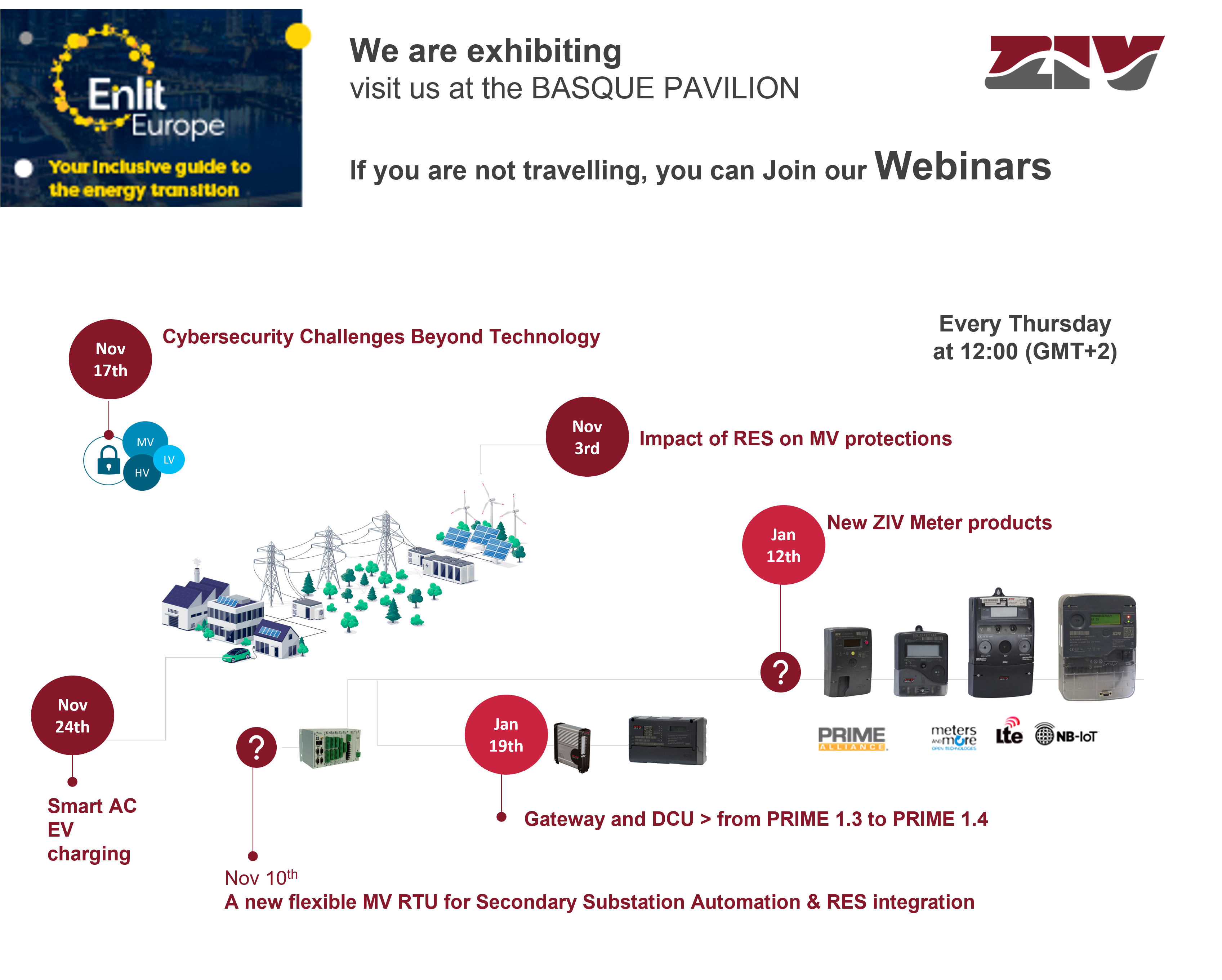 Get a free pass for the exhibition and a 25% discount on delegate passes here
One more year we will be happy to welcome you to our stand 12.1.C20 to show you a complete, interoperable and standard based solution portfolio from the pioneer company in large metering rollouts.
Reserva ya tu plaza en los webinars que celebraremos todos los jueves en noviembre y enero, sobre lo último en automatización de media, ciberseguridad, medida, migración a PRIME 1.4, y mucho más!
Todos los jueves a las 12:00 en Inglés y a las 16:00 en Español. Reserva ya tu plaza y disfruta de los webinars ZIV: breves, dinámicos y al grano. En tan solo 20 minutos con debate final incluido. Participa, reserva ya tu plaza entrando en los enlaces de abajo. ¡Te esperamos!
Register now – click on the links below!
03/11 Impact of Renewable Energy Sources on the Protection of MV Distribution Networks 
10/11 A new flexible MV RTU for Secondary Substation Automation & RES integration 
17/11 Cybersecurity Challenges Beyond Technology
24/11 Smart Charging > Do you want to know how ZIV applies its knowledge in smartgrids into the EV chargers?
12/01 New ZIV Meter products 
19/01 Gateway and DCU > from PRIME 1.3 to PRIME 1.4