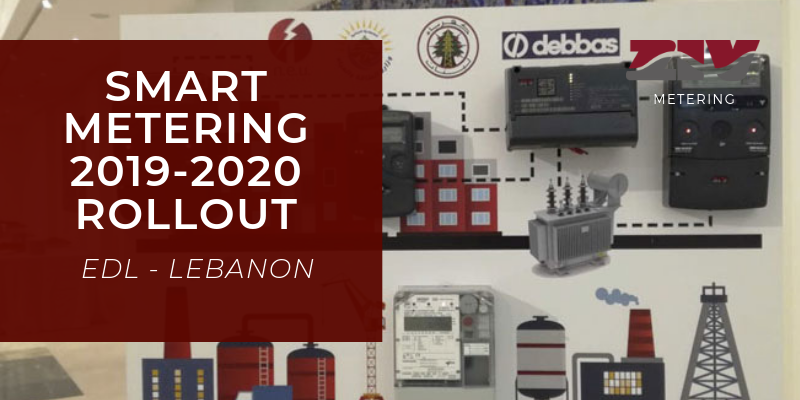 ZIV meters, the first ones validated and installed on the EDL network.
Full smart metering rollout due in 2020.
Location: Lebanon
Custormer: EDL Networks
EPC / Partner: NEUC
Standard: PRIME PLC
Keywords: Smart metering rollout in Lebanon 2019-2020. Smart meters. PRIME PLC
NEUC has been the fisrt DSP with smart meters certified to be installed.
The proposed AMI solution, based on ZIV smart meters, succesfully completed the Utility Validation process on February 2019.
Single phase meter ZIV 5CTM
Three phase direct meter 5CTD
Three phase indirec meter 5CTD – E2F
Smart metering rollout at zero cost for subscribers
National Electric Utility Company (NEUC), the first of three power service providers to install smart meters in Lebanon. Smart energy meters produced by ZIV will be installed in households.
"NEUC's rollout will follow a schedule where we start with one percent of the whole amount, then ten percent, and the remaining in the last quarter of 2019," said Carla Aoun, General Manager of NEUC, a subsidiary of Debbas.
Over 200,000 meters will be installed in South Mount Lebanon and Chiah region, stretching from Jnah to Mdeirej and towards Awali Bridge.
"The meters will be installed at zero cost for subscribers, as Electricité du Liban (EDL) will bear the full cost," Aoun said.
The entire project will cost $350 million, which should be recoverable by the utility within three years, according to Kamal Hayek, EDL Chairman.
Meters to be installed were tested for seven months in European labs, and an additional two weeks at the Chiah Municipality last month.
Smart meters installation is a major component of the services offered by NEUC, KVA, and BUS, the three service providers contracted by EDL for maintenance and bill collection.
"NEUC's rollout will follow a schedule where we start with one percent of the whole amount, then ten percent, and the remaining in the last quarter of 2019," said Carla Aoun, General Manager of NEUC, a subsidiary of Debbas
---
Are you working in a project? Let our sales and application team support you