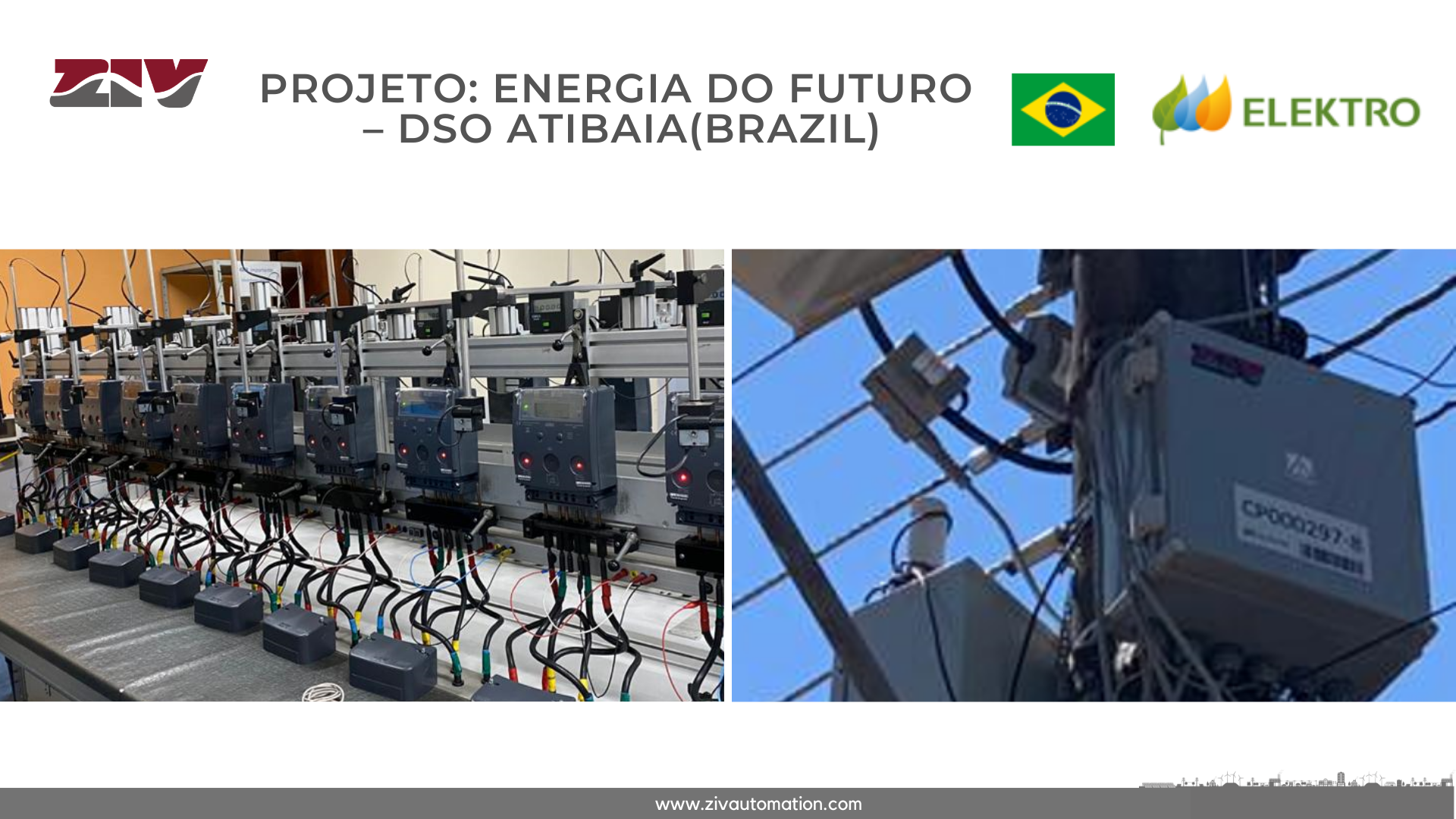 Elected for 10 times, including 2019, as the Best Brazilian Energy Distributor​ according to Associação Brasileira de Distribuidores de Energia Elétrica, Elektro is deploying an important AMI project which includes meters and Data Concentrator Units from ZIV.
Location: Brazil
Client: Elektro
Smart Grid Deployment: ZIV meters & DCUs
Plans are that by the end of the year, the solution will be available to all 75,000 customers in the region.
This AMI solution will enable Elektro to take action in the event of any outage in an specific household. It will also provide information to its customers so that they can actively manage their energy consumption
ZIV has already supplied millions of PRIME PLC meters and thousands of DCUs that provided robust automated meter reading solutions in large smart grid deployments in different countries.
In this occasion, the scope of this project included single, bi-phase and three-phase smart meters and Data Concentrator Units, certified by INMETRO.
ZIV PLC smart meters main features:
Bidirectional communication over PLC (PRIME model and G3 model. Open Standards with ZIV technology).
Robust automated meter reading (AMR) solutions for distribution companies.
Energy measurement, load profile and Time of Use (TOU) features
Data reading, configuration setting changes, date synchronization and operation of the built in breaker
Configurable with ZIV's meter management software
Meters & DCUs certified by INMETRO to be sold and installed in Brazil
INMETRO is Brazil's standards body, and it requires manufacturers and suppliers to have their products tested and certified by a recognised Certification Body, who then apply their own mark as well as the INMETRO seal of approval. INMETRO covers many consumer and industrial products, including electric and medical devices, household appliances, toys, automotive components, tyres, and wheels.
About ELEKTRO
Exactly 21 years ago, Elektro was founded. In little more than its two decades of existence, the company has consolidated its position as the best energy distributor in the Country, being awarded for 10 times with the first position in the Brazilian electric energy industry. This Neoenergia​ concessionaire, controlled by Iberdrola Group, has come to its new age with 2.6 million customers and 3.7 thousand employees, who work day-after-day to supply energy for 228 municipalities in the states of São Paulo and Mato Grosso do Sul.​.