Substation Automation Systems (SAS) for transmission and distribution digital substations
ZIV designs, manufactures and installs robust and flexible solutions for integrated protection, control and telecommunication systems.
Our support centers provide engineering services based on experience and latest tecnhology to optimize the cost and resources of every single project, based on:
Well experienced protection, automation and communication engineers.
A full range of products with in-house developed technology: P&C, Communications, Automation
Dedicated R&D & Application resources to fully support the products.
A total commitment to customer satisfaction.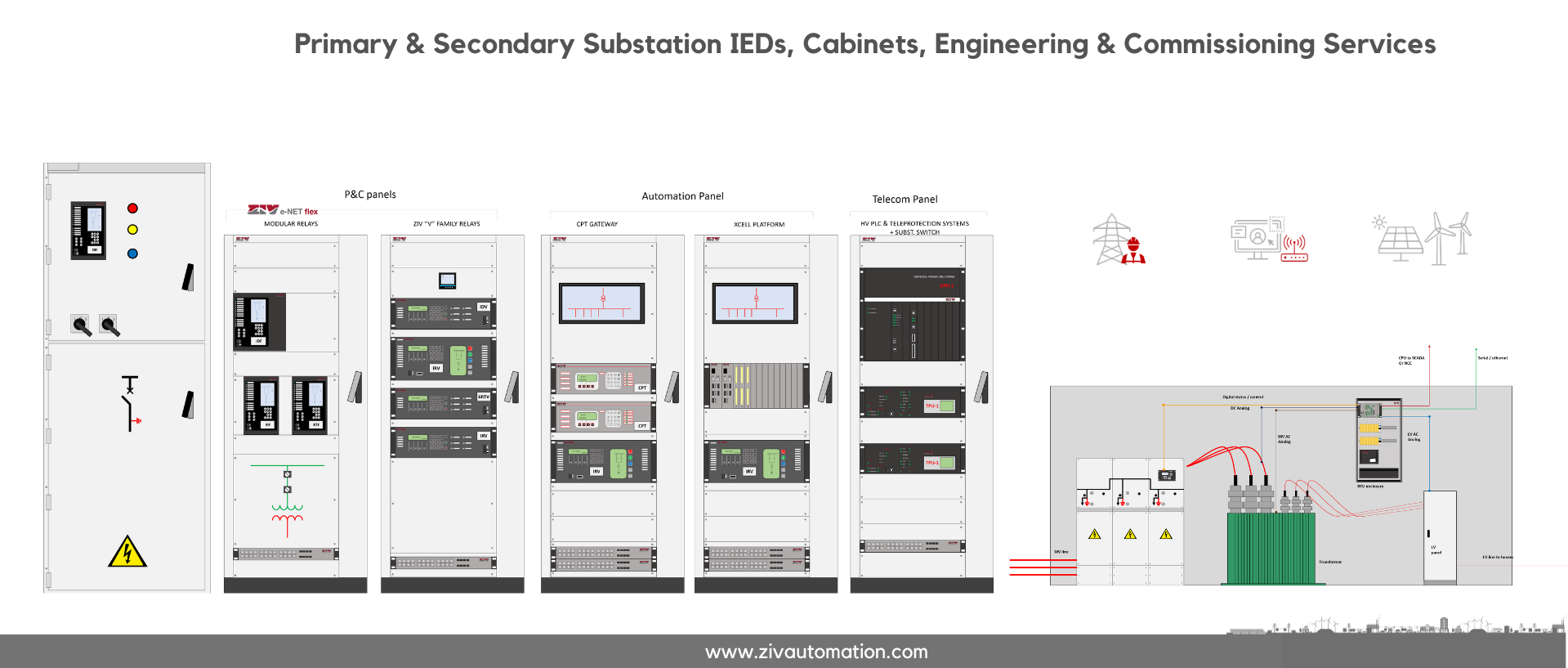 Are you thinking about MV & LV grid digitalization?
We would like to share some answers to these questions. Why? MV and LV, or both? How? Potential benefits… and much more
Take a minute to see our extensive portfolio and do not hesitate to contact us and talk about use cases, potential applications and how can our technology and expertise help you.
Solutions for Independent Connection Providers (ICP)
Provide your customers with a simple, robust and cost-effective solution for Protection, Control Monitoring and Communications.
Loose items to be delivered if your company has capabilities to build and wire C&R panels as a System Integrator.
A configured set of loose items to your company if you have panel manufacturing facilities but not the need to act as a system Integrator.
The Complete Solution of control and relays panels with all configured IEDs installed if you prefer to treat the SAS like one more component of your system.
Modular Relays for SAS cabinets
Other relays for Substation cabinets
"X" family – compact IEDs
Low Voltage Supervision Systems
Renewables Integrations (ANM / DERM).
Substation Telecom Systems
Communication IEDs for DSO´s
Cybersecurity in accordance with IEC 62351 and IEEE 1686-2013 standards.