ZIV joins CharIN e. V. to contribute with its knowledge of the electricity grid to develop interoperable solutions.
CharIN e. V. is happy to announce that ZIV has been granted regular membership in the association. ZIV aims to contribute with its experience in collaborative work to the development of standards for Charging infrastructure / Charging communications to ease deployment of Electric Vehicles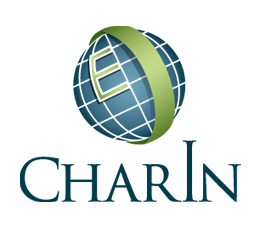 ZIV is an expert in metering, protection and telecommunication solutions for the electricity grid. Utilities all over the world use ZIV solutions to operate their grids. ZIV offering ranges from substation automation systems & distribution automation solutions to smart metering solutions (smart meters , data concentrators & communication devices to deploy advanced metering infrastructures). It includes also smart recharging solutions for Electric Vehicles.
As a key player in the smart grid scenario ZIV has significant experience collaborating with different companies for building interoperable solutions. It participates actively in different powerline communications associations such as "PRIME Alliance", "G3-PLC" and "Meters and More", where interoperable solutions is a must. ZIV has supplied more than 6 million of smart meters that successfully operate in multivendor metering deployments.
About ChargIN eV
The Charging Interface Initiative e. V. – abbreviated to CharIN e. V. – is a registered association founded by Audi, BMW, Daimler, Mennekes, Opel, Phoenix Contact, Porsche, TÜV SÜD and Volkswagen. Based in Berlin, that aims to develop and establish the Combined Charging System (CCS) as the standard for charging battery-powered electric vehicles of all kinds; to draw up requirements for the evolution of charging-related standards (e.g. inductive and pantograph connection); and to develop a certification system for use by manufacturers implementing the combined charging system in their products
About ZIV
ZIV, is a technological leader in Protection, Control, Communication & Metering technologies that innovates to help customers achieve their new business objectives with smart solutions and engineering services. A unique company delivering integrated solutions for HV – MV – LV Power Systems. Headquartered in Bilbao, Spain, ZIV has 7 manufacturing premises in EMEA, America an India, and references in 85 countries. www.zivautomation.com
Media contact:
Itziar Lasaosa Torrontegi
ZIV Communications Manager
Phone: +34 94 4522003
Email: itziar.lasaosa@zivautomation.com