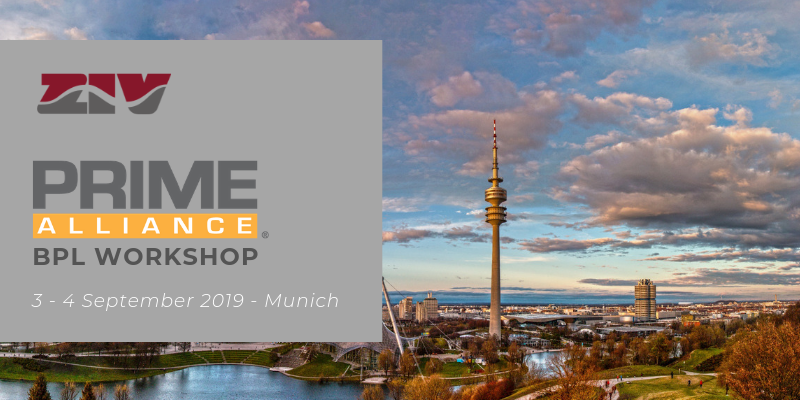 Discover ZIV´s PLC expertise
The workshop is free of charge to attend and the German utilities participating need not be PRIME Members. It is an open event for executives and specialists who deal with the communication networks in the energy supply on a technical level.
Please kindly R.S.V.P. to the workshop (September 4th), preceded by an optional informal welcome dinner on September 3rd.
PLC is the natural connectivity interface for any device plugged to the grid, be it a smart meter or an IED (intelligent electronic device). Both Broadband Powerline (BPL) and narrowband PLC can be  combined to design architectures that cope with the new needs from the grid.
BPL is today connecting tens of thousands of secondary substations through the MV grid in architectures combining commercial and utility telecommunications. BPL can even be extended further down the grid (LV), reaching closer to the buildings where customers' smart meters are installed.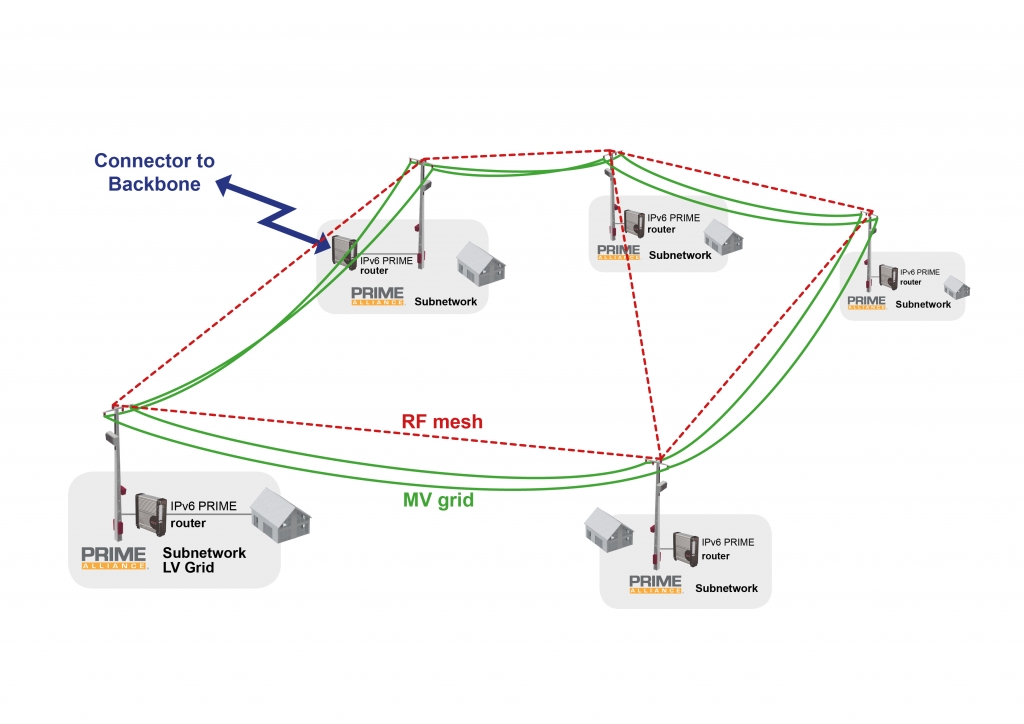 PRIME Alliance is currently working hard to continue developing the operating models and technical standards for Broadband Powerline. We want to share our experiences with you by presenting and discussing our current concepts, products, and operating models of the Broadband Powerline technology.
Digitization of energy networks in Germany
In Germany, the energy transition and the digitization of energy networks are progressing steadily to achieve the CO2 climate targets. On the one hand, energy production is becoming increasingly fragmented; on the other hand, energy networks for the integration of producers and consumers are becoming more complex. More buildings, plants, machines, and vehicles must be reliably supplied with electricity and gas. This can only succeed if producers and consumers work together intelligently in the data and energy networks. For this purpose, secure and sustainable communication solutions are needed, which are available directly at the energy-technical measuring points and the communication endpoints relevant for network management.
Powerline communications technology
The Powerline technology has been successfully used worldwide for many years to connect more than 20 million measuring points and other network elements. Comparable with services in the public mobile networks, the performance of the Powerline technology has developed rapidly for our use cases in the last decades. The Powerline technology can meet the communication requirements in the smart grid and smart meter environment in a technically and economically sustainable way.
Some Powerline Communications related papers and case studies.
Feel fee to contact us to get a free copy.
MV High Impedance Faults Detection Based on LV Measurements
WAN Network Communications Architectures for Smartgrids: Case Study comparison
Enhanced Operation of Electricity Distribution Grids through Smart Metering PLC Network Monitoring, Analysis and Grid Conditioning
Comprehensive Cybersecurity strategy for Smartgrid equipment manufacturers
Application of zero sequence filter on transformer differential protection
Performance Results from 100,000+ PRIME Smart Meters Deployment in Spain
Smart meters enable synchrophasor applications in distribution grids
Distributed IT architecture for deploying a secure Advanced Metering Infrastructure
Implementing the Smartgrid in MV/LV Distribution
Advanced sensors for the Smart Grid: how to deal with existing switchgear in secondary substations
Single integrated solution device for the SmartGrid
Enabling Smartgrid Communications over MV lines. LAN/WAN Design for reliability and operability
Quasi- synchronous noise interference cancellation techniques applied in low voltage PLC
Field Techniques to overcome aggressive noise situations in PLC Networks
Strategies for PLC signal injection in electricity distribution grid transformers
Making Smart Metering real deploying prime based networks
ZBP-1 – MV PLC Equipment
MV PLC communications - Distribution Line Carrier for urban environment Main applications: Data transmission in mid-distance levels (urban environment) + Connectivity between Distribution Transformer Centers (DTC). The main purpose of the ZBP-1 is data transport for services in Medium Voltage Secondary Substations to a Primary Substation. The ZBP-1 is a good option for transmitting data at high speed between Distribution [...]